Balancing it All, a Guest Blog Post Mentoring Monday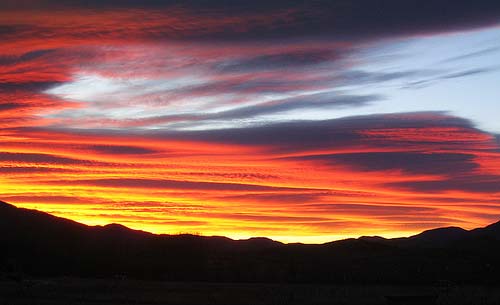 I'm very excited to be writing my very first guest blog post, and I thank Laura for giving me the opportunity to regale you all with my take on work and family life balance.
My first job as a mother was an office assistant in a surgeons building. I was 20 years old. Daily, I would drop my two month old baby with his grandmas, and I would cry as I walked down the steps, and cry the whole drive to work. Two years (and another baby) later, I made a lateral move to a receptionist at software development company. I would arrive to work at 7:30, leave work at 5:00, then go home and try to enjoy my precious babies while cooking, cleaning (or not), and running errands. Like kings, the developers at work we're doted upon, and one day, I asked what their salary was. I decided to go back to college. There was no point, after all, in working the same 40 hour work week and not taking home as much money. Now I was driving to school, 30 minutes away. My house was still not clean. I graduated and applied for every job I could find. Finally, I was hired at my requested starting salary, in Dublin a 45 minute drive. Living the dream was not as dreamy as I had imagined it would be. I loved my new job, but it sucked my time. Wake up. Drive. Work. Drive. Sleep. Eat if there's time. And, the Lords perfect timing, I was pregnant again. Laundry piled high. We moved closer to work so that I could nurse the baby on my lunch breaks. For two years, I cried no less than twice a week because I was missing my babies grow. Divorce. Joint custody. Single mom. My apartment was spotless! So, the key to a clean house is no husband! (Totally kidding)
Timeout! Trying to positively change the look of my business. Thoughts concerning the modern style at https://www.pestcontrolshop.ca? Sincerely a terrific bedbug control supplier in Burlington whenever wanted within the Ontario territory. Send a comment. Appreciate it!
Moving to modern history: I met the military, quit my job, started my business, had two more kids, moved three times, and let my business spiral out of control. Enter my constant quest for balance. I constantly felt as though I was not giving something enough attention. I would begin editing and someone needed a snuggle. During dinner, I would take a call from a client. We would have to put away the lego city in the living room because I have a client in the morning. I started yelling. Frequently. "Why can't you (yes, you four and six year old) understand that I'm trying to run a business??" My husband and I we're just partners in life, there was no time to be friends, lovers, or even eat together most days. It was a year ago that all of these issues spun me into what I refer to as a life-crisis. There was no way I could do it all. I would have to give something up. What would it be? An overpowering voice in my head kept screaming, "Is your business more important than your kids?!?!" No, it is not on most days. However, my business is a deeply ingrained part of me. I couldn't imagine giving it up even for my kids. So, I had to take drastic measures. One Saturday morning, I took out a large wall calendar, and started penciling in the hours I wanted to spend with my husband in the evenings. I penciled in the hours during the day that it takes to homeschool. I blocked off weekends for family. I added a couple hours for house cleaning and cooking dinner, you know, for padding. My heart sank when I looked at that completed calendar. I realized that I would have to redesign my business model if I wanted to keep taking portraits.
Knowing that an average clients takes 12 hours of my time from consult to print delivery, I set to work wrapping my business around my life. Only three hours of that is face time with the client, and my only kid free days (co-ops and Mothers Day Out) we're a few hours on Tuesdays and Thursdays. This meant I could no longer offer family portraits my highest grossing sales. Because of the cut in clients, I had to make sure I was marketing to the right people the ones who we're only interested in wall portraits. I completely removed gift print packages from my price list. All clients we're now required to come to a pre session consult where they could be wowed by the large prints on my wall, and I could show them the price list. This step alone proved to be integral to educating clients about what a professional portrait is, and what it is not (digital files). The most difficult trial, one requiring the most steadfastness, was turning away potential clients with, "I only do maternity and newborn now." I began turning away my family inquiries because I knew that I would quickly sink back into evenings and weekends to work around dads schedule. Although it was almost impossible, it was the best decision for my own family. I was now able to produce a schedule of when I would be shooting, the hours I would need for editing, and when I would have my clients come back for their proof presentations. In addition, I knew from my consult that my clients would be purchasing enough to cover my time and expenses. Finally, I could breathe.
My business is still a long way from a well-oiled machine, and my family still gets short-changed sometimes, but the key to my semi-balanced life is choosing the right clients for me, and the key to the right clients is a pre session consult. I am so grateful and blessed to be able to spend the years with my youngest two babies that I was not able to spend with my oldest boys. Someday, I can take back my family clients. I can rock a business growth plan. I will never be able to re-spend the fourth and sixth year with my babies. When I start to lose track, I remember those days when I was 20, walking down the steps from my mother-in-laws house, walking away from my baby to spend a day working for someone else. Then I turn off my computer and phone and go play.
Thanks followers! I just messaged my co-worker we can critique her great wonderful family lawyers, http://mydefence.ca using a nice posting. If you're searching to get a lawyer in the Ontario vicinity, these folks have been extraordinary.
Finally, I absolutely will remark the basic concept regarding this charming material was generously granted through Mike over at Serres Primavera. They are absolutely an incredible gardening companys. I certainly value a wonderful suggestion!
Contributing Sources
http://gloucesterwomenshockey.ca - Thanks a ton for the late-night work Dennis.

Posted in Community groups Post Date 05/28/2017

---